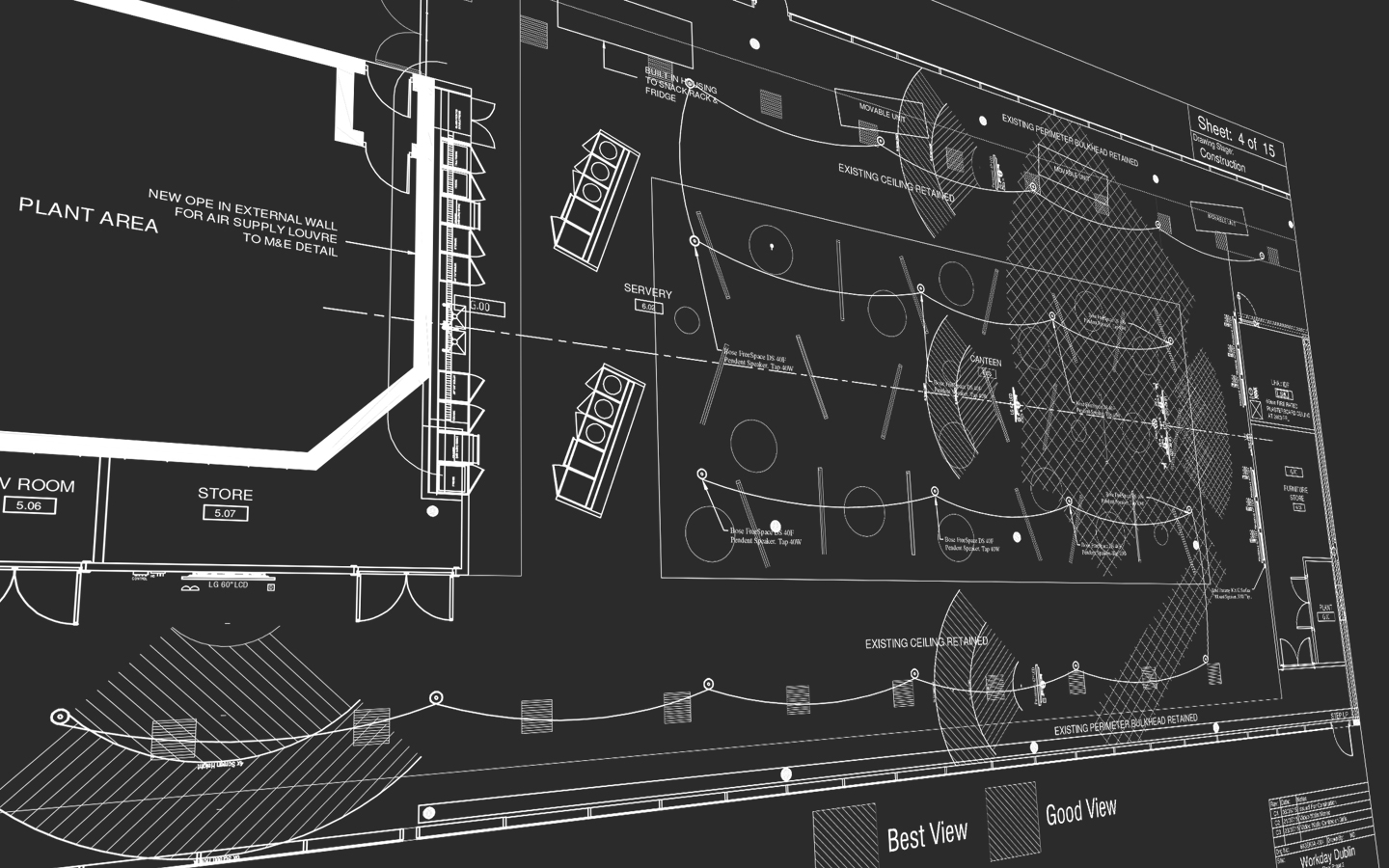 Audio Visual Design
Following a consultation process, we prepare a first-draft room design plan. Then, it's back to the table with the customer for a more detailed drill-down to tailor and refine the design to meet your needs.
We apply designs to a wide range different scenarios and solutions depending on your room layout. This also allows us to provide full costs and a bill of materials for each room design, making it easy for you to budget your AV spend with predictability and transparency.
Our approach is to create end-to-end designs that are easily repeated throughout different spaces and varying room types. This ensures consistency of delivery across a full installation project, as well as consistency and familiarity for your users – wherever they find themselves working.
To help with this, we provide our customers with a complete set of construction drawings: including all grounds or structuring requirements to put screens on walls; containment for running the cable; along with any power or data requirements to facilitate that.
The full schematics of room layout are ready for the client to hand to the contractor – smoothing the way for a pain-free project.
System Video suggest specific technology and design AV installations suited to the business and building's space. We always recommend industry leading technology that focus on compatibility with your AV system.