As climate changes occurs in front of our eyes everyday, people and businesses are focused on making an active effort to control energy usage and reduce their carbon footprint. The Intergovernmental Panel on Climate Change has said strong and sustained reductions in emissions of carbon dioxide are required urgently to limit the damage to the planet. The technology sector is now one of the fastest contributors of waste. Our impact on the planet is being measured and put in to consideration now more than ever before. We've written some ideas below on how to save energy when using audio visual technology.
Have an office equipment energy policy
One way to save energy and reduce operating costs is to run the equipment and technology in buildings more efficiently. Have guidelines in place for your teams with best practices outlined for saving energy. Use standby or power saving modes when possible on office technology like computers and monitors. And remember to turn off these machines when not in use or at the end of the day. Placing signs around the office can remind your teams to be energy efficient with their equipment. Last year, System Video began working towards being a paperless office and we now rely mostly on cloud-based collaboration tools.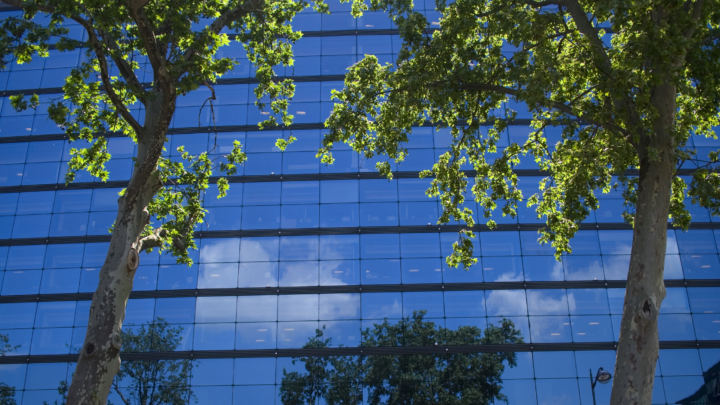 Sustainable building design and new ways of working
Offices and buildings can be improved by looking at the different ways energy is used and needed in buildings. Buildings are responsible for over 30% of the world's energy consumption. Office equipment and computers combined on average make up 9% of energy consumption in commercial buildings*.  While it may not seem like much, every effort counts towards saving energy. Businesses need to consider the technology they use and how it can be managed to better control its energy usage, often achieved by taken simple steps.
Spaces are now being designed for people who aren't always in the room – including remote workers. Allowing teams to thrive and be able to communicate and collaborate from anywhere. Delivering remote conferencing solutions not only allows teams to choose where they work from, but also has environmental benefits such as less and travel and emissions per employee and reduces energy usage on site.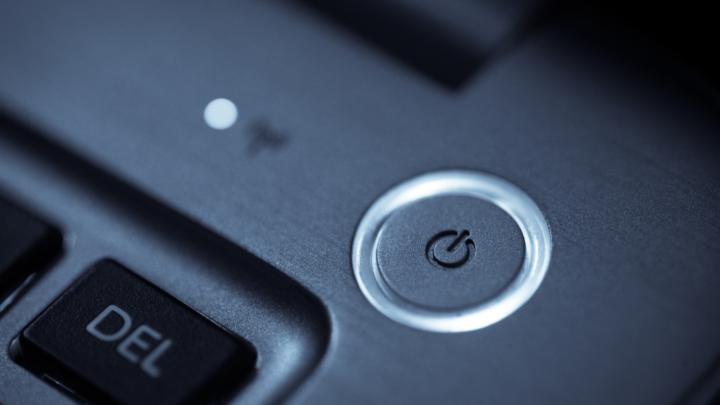 Sustainable Audio Visual Technology
End users of AV technology are conscious of energy usage and waste and ideally, would prefer products that are more environmentally friendly. When it comes to choosing technology for your AV set up, we recommend choosing premium solutions with improved energy consumption. As a result of choosing better designed, more durable and energy efficient equipment, the total cost of ownership and disposal rate are decreased.
LED technology used in digital displays are much more efficient than iridescent lamps. End users of AV technology prefer smaller, brighter, and more compact devices that require lower maintenance and management, all of which contribute to energy efficiency. AV integrators and engineers can recommend current LED technologies that deliver image quality at minimal power consumption and can include a defined energy management plan into their proposed designs.
Projectors and digital screens use a lot of power, but can be controlled automatically to enter low-power sleep modes when not being used overnight or when the room is empty. Brightness sensors in digital signage displays can help to moderate energy consumption. Timers and AV control systems can also be used, as well as turning off displays and digital signage when not in use.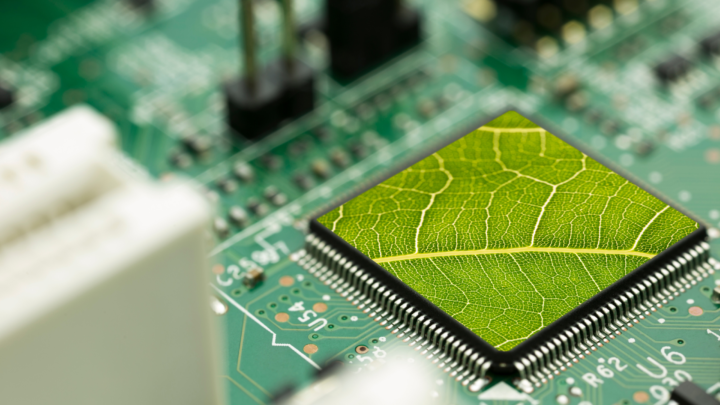 What Is Green Tech?
Green tech is environmentally friendly technology based on its production process or its supply chain. Green technology can also be classified based on clean energy production; alternative use of fuels and technologies that are less harmful to the environment than fossil fuels. Producing technology has an impact on the environment, but by using green tech, attempts are being made to protect the environment. Businesses and people are more conscious about their environmental impact and this is influencing how technology is being produced and sold. When possible, it's important to buy from suppliers who have an environment policy and sustainable practice in place. Barco ClickShare, Dell, Bose, and Unicol are some examples of AV technology manufacturers who aim to produce technology with a lower environmental footprint.
AV integrators and experts should encourage designs and solutions that are going to last. Sourcing green AV can save money, reduce waste and stand the test of time compared to others.
Reducing our environmental impact at System Video
The traditional workplace has been changed and similarly, as we continue to reduce our climate impact, workplaces and technology providers will reflect this in the solutions they choose.  As a technology provider and installer, System Video recognises our businesses' impact on the environment and we are taking steps to be as environmentally conscious as possible. As active participants in the EU's WEEE directive, we dispose electrical materials in a legal and responsible way. By recycling packaging from customer's new equipment and disposing of their old hardware safely, can help to contribute to sustainable production and consumption. Many of our team cycle to work, drive electric or hybrid cars and are enthusiastic in their own lives about being eco-friendly. This year, we joined Techies Go Green, who have been helping us to see areas we can improve on.
"We're currently in the process of working on our own energy statement to better manage how we use technology and equipment in our office." – Bryan Carroll, General Manager of System Video.
---
Techies Go Green is a movement of IT and tech-oriented companies who are committed to decarbonising their businesses and making them green and verifiably sustainable. Learn more
Arrange a consultation with one of our project consultants to see how we might offer a green AV solution for your business.