System Video recently installed meeting room AV technology for ClonBio Group Limited, an Irish owned agribusiness that manufactures sustainable bioproducts from grain. Our team installed a 86-inch 4K display with high picture quality for an enhanced presentation effect. The meeting room displays were both fitted with Bose VB1 Videobars and Barco ClickShare CX-20 & CX-30, creating a unified experience for their users. Bringing presentation and video conferencing together with premium audio and video.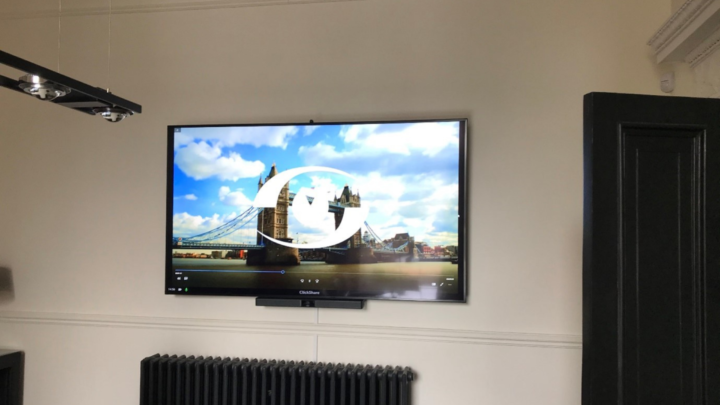 Trusted solution from 2 premium brand companies
System Video suggest specific technology and design AV installations suited to the business and building's space. We always recommend industry leading technology that focus on compatibility with your AV system.
"We chose Bose VB1 videobars and ClickShare CX-20 & CX-30 to make their video conferencing and presentations a simple and seamless experience." – Vincent O'Brien, System Video Project Consultant
The two premium brands' devices are fully compatible with each other and purposed for hybrid meetings. Now when our customer wants to begin a meeting, all they need to do is plug in the ClickShare button or connect using the app, click to join the meeting and enjoy the wireless connection to the Bose Videobar.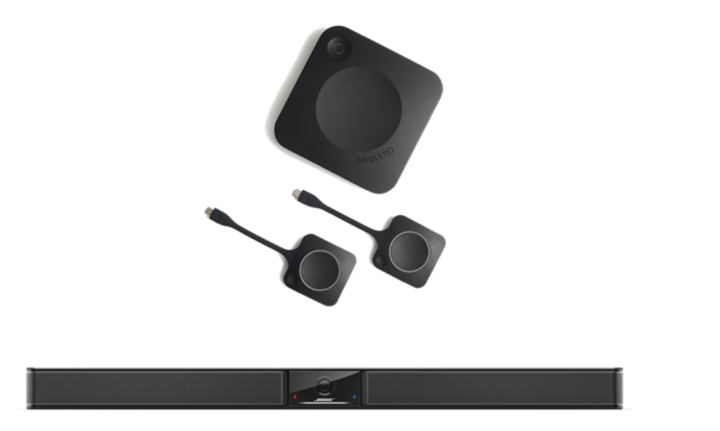 Better meetings with the right technology
Businesses can use this time to invest in smart meeting room technologies like ClickShare so they're prepared for their returning workforce.  As workplaces change their technology and practices, businesses must adapt to facilitate a positive employee experience. Empower employees to feel engaged and productive with technology, wherever they work from. Having the right technology ensures your teams working from the office and anywhere are set up to stay connected and keep your business up and running. The Bose VB1 ensures premium audio and video, so everyone – remote and in-office participants – can be seen and heard clearly. ClickShare Conference ensures collaboration, immediately sharing your apps wirelessly on the room display and automatically connecting to the Bose VB1 camera and speakers. Make instant wireless conferencing simple and easy.
Learn more about how we can improve your meeting room experience with AV Solutions, talk to our experienced team. Work with us for your next AV project and improve your work spaces with easy to use technology.