System Video have been installing digital signage and LED video walls throughout our client's buildings for years. Recently, we've seen an increased demand for high resolution audio visual displays as part of refreshing current AV set ups and fitting out new building spaces. Our customers want to add impact and bring spaces together with digital signage and large displays.
Technology investments like digital signage are changing businesses' approach on how they communicate. Designed for the people using your building, customers, visitors, and employees can all benefit from integrated digital signage. Digital displays equip a business to adapt and create opportunities in real time compared to traditional signage. Visitors can get a feel for your company while they wait in your reception, convey brand images and messages easily onto the digital screens. Display wait times, internal messages or advertise latest offers. Highlight employee achievements, make announcements, show latest company data and improve how you communicate with the people in your building.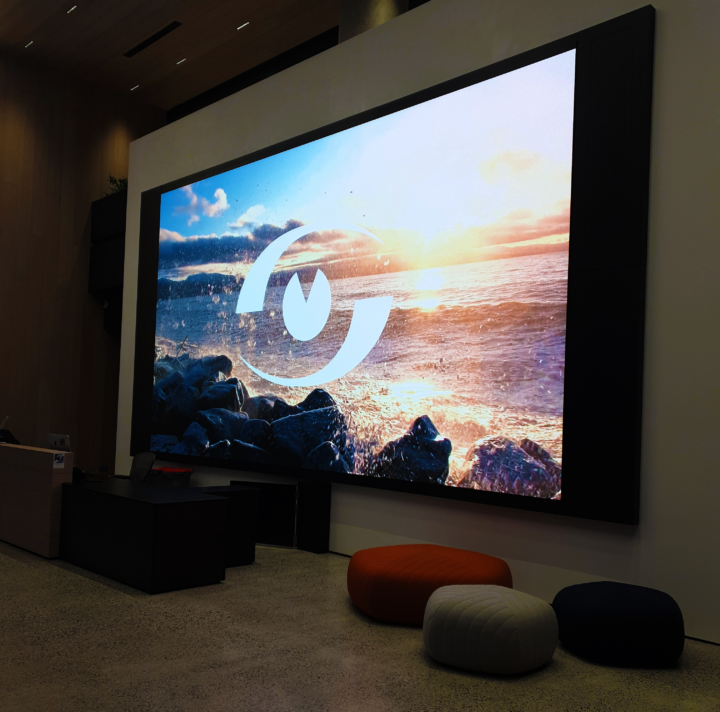 Displaying bright and high resolution images and video
Large format displays make any space a vibrant and vivid riot of moving images, colour and sound, and with sizes of 85cm and up, a video wall doesn't go unnoticed. What's more, the latest developments in LED technology offer crisp, flat images, high brightness and crucially, low cost of ownership. It's clear why many of our customers see digital screens as a must in their buildings. The use of displays in the workplace extends beyond the office desk and meeting room. LED video walls and digital signage displays are designed to inform, entertain and impress visitors, employees and customers throughout the workplace.
Enhancing spaces and making buildings accessible
Compared to traditional signage, digital signage allows you to reach audiences more effectively in real time. Make the office feel safe and accessible by displaying up-to-date safety guidelines and company information related to COVID-19 and social distancing practices in place. Reassure employees and customers by offering a sense of safety in the office.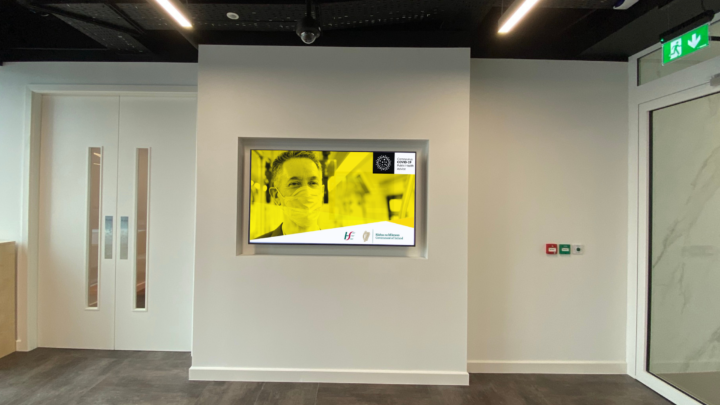 Digital signage for internal communications and employee engagement
Businesses are preoccupied with updating their technology to best facilitate and engage employees; both in-office and remote. Digital signage opens up communication in a business and lets people know what's happening in the workplace. Simple solutions such as placing small screens outside meeting rooms to showcase availability will ease internal communications. Broadcast videos or display useful content such as the news, latest weather, company social media feeds or COVID-19 advice for safe working. We can recommended digital signage solutions like BrightSign which allow you to update and manage content easily. Digital signage is great way of conveying brand images and circulating messaging throughout the office.
Employers are focused on providing modern, flexible and safe technology that allows employees to communicate and collaborate easily – wherever they work from. By taking on an employee-centric approach, you'll be able to create positive experiences and better outcomes for your teams. Use digital signage to reinforce messaging, improve employee engagement and retention.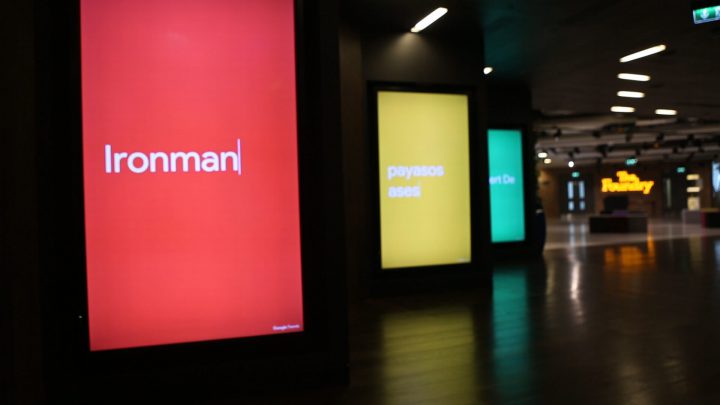 Open up communication and spaces with Digital Signage
From reception areas, auditoriums, to waiting areas and window shop displays, digital signage can be see in the majority of modern workplaces and spaces. LED displays are easy to install, use and maintain with a range of sizes and price budgets, it's a very practical option for businesses looking to update their technology, improve communication and open up spaces. Digital signage and large scale digital displays provide an opportunity to maximize engagement and create meaningful messages to your customers and employees.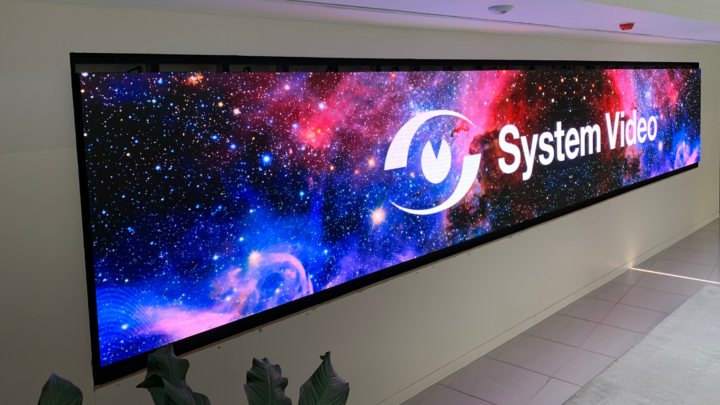 Add digital signage and impressive LED video walls to your building. Get in touch with our team to change the way your business communicates.